Fairstone Split and Tumbled Stone Setts
Fairstone Split and Tumbled Stone Setts
Product Description
Marshalls Fairstone Split and Tumbled Stone Setts are sourced from the finest Indian Sandstone. All Marshalls Fairstone Sandstone is sourced from Kota in India, as part of their ethical trading initiative. Fairstone Sandstone is one of the most durable and hard wearing Sandstone products available.
Specially graded Indian Sandstone setts
Split and tumbled finish
Choice of 2 colours Autumn Bronze and Silver Birch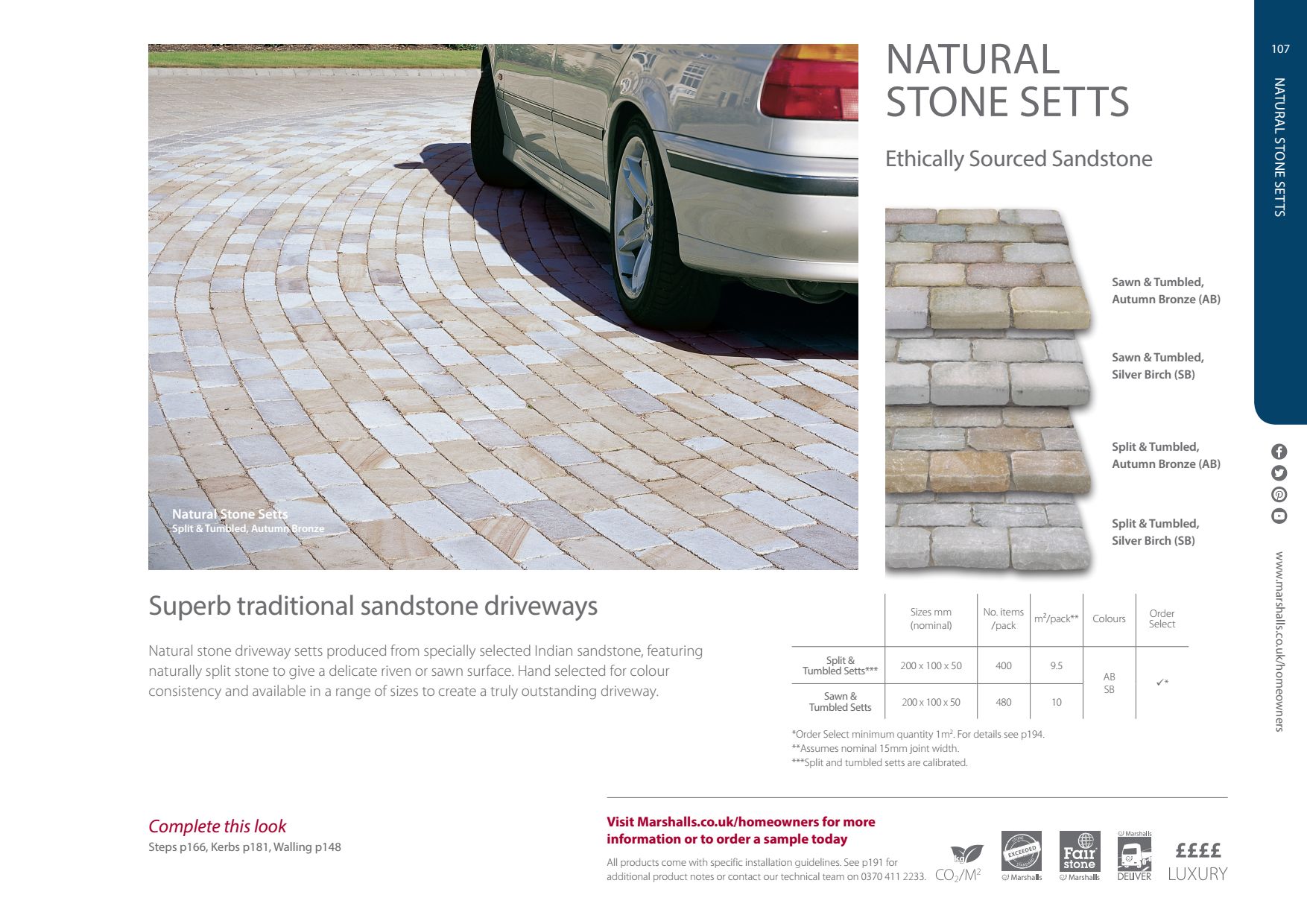 Product Prices
210x110x50, Autumn Bronze - £662.09 9.5m2 (400 Per Pack)
210x110x50, Silver Birch - £662.09 9.5m2 (400 Per Pack)
Need help with buying Marshalls products?
Technical and Product Queries
If you need assistance with technical product queries, such as suitability for use in specific areas, product specification or general product advice, then please contact Marshalls Technical Advisory Team on:
Phone: 0870 411 2233
Email: customeradvice@marshalls.co.uk
Availability and Order Queries
If you need to ask a question relating to availability, ordering or delivery, please contact Lawsons on the following number or email address.
Phone: 01727 226688
Email: marshalls@lawsons.co.uk
Need help planning your project? Check out Marshalls range of visualiser tools.